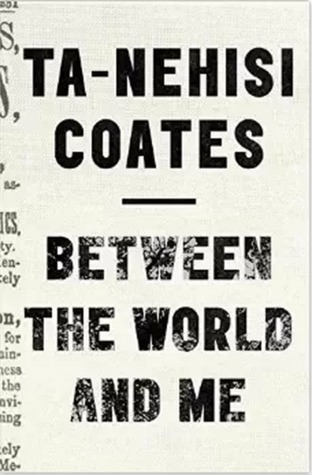 I know I'm super late on writing this one, but I don't feel right just skipping it because it's one of the best books I read this year. From Goodreads:
In a profound work that pivots from the biggest questions about American history and ideals to the most intimate concerns of a father for his son, Ta-Nehisi Coates offers a powerful new framework for understanding our nation's history and current crisis. Americans have built an empire on the idea of "race," a falsehood that damages us all but falls most heavily on the bodies of black women and men—bodies exploited through slavery and segregation, and, today, threatened, locked up, and murdered out of all proportion. What is it like to inhabit a black body and find a way to live within it? And how can we all honestly reckon with this fraught history and free ourselves from its burden? Between the World and Me is Ta-Nehisi Coates's attempt to answer these questions in a letter to his adolescent son.
I was so moved by this book; I was brought to tears more than once. Coates tackles this brutal, urgent topic that effects us all in a poetic, even-keeled manner. I felt the heaviness of his heart and worry for his son's future as I read. There are no answers or solutions presented here, just Coates's interpretation of the American Dream, and that self-assessment, education, solidarity, and awareness are the ways to survive.
I'll admit that I'm jaded some from my reality after graduating from college, but I'm also fully aware of my white privilege and that I'm living easy street compared to countless others. I was taught that if I work hard and "do all the right things" I'll have a well-paying job out of college and a comfortable life. I'll inherit the world, not just grow up in it. Young black Americans are given a very different message, rooted in fear and struggle and survival.
One of Coates's most jarring (and now that I've read it and been made aware, accurate) assertions is that violence to black bodies is American tradition inherent. It's a part of the system and designed by it, not a failure of the system. Why does it persist, if we've supposedly evolved as a society, right? Well, that's a thought out of white privilege. Parents of black children live in fear everyday in a way that parents of white children need not—their children can be brutalized, jailed, and killed over the tiniest (or non-existent) offense.
Between the World and Me ranks right up there with Claudine Rankine's Citizen: An American Lyric for me as far as urgency and potency. This is necessary reading for these times.
Read from September 7 to 10, 2015.