It's Monday, what are you reading?—a weekly blog meme hosted by Sheila at Book Journey.
It's Monday once again, and I'm (once again) heading up to Wisconsin this week! This time it's to celebrate the birthdays of my mom and my little niece (her first). I'm hoping to get to Devil's Lake, Vitense putt putt, a beer at Weary Traveler, Jazz at Five, Cash Box Kings at the Terrace, and a bunch of other fun south-central Wisconsin stuff I haven't had a chance to do in years. Should be a great trip!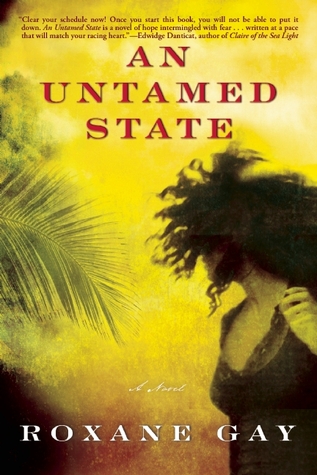 I've downloaded a couple of audiobooks (Mother. Wife. Sister. … by Rob Delaney, America (The Book) by Jon Stewart (miss you already)) for the drive, but I was a little befuddled by what to read on paper next. I did start The Girls of Atomic City by Denise Kiernan, but I'm not sure I want to bring that out of town (library book). So to round out that non-fiction, I chose to start An Untamed State by Roxane Gay as well over the weekend. So far I'm completely hooked… I'll bring it along up north but figure I likely won't have much time to read it!
What are you reading this week?