It's Monday, what are you reading?—a weekly blog meme hosted by Sheila at Book Journey.
What a great weekend! My husband and I celebrated his birthday by going to a couple of our favorite restaurants in Kansas City (Local Pig Westport, Bella Napoli, Waldo Pizza), having a party with friends, and seeing Jurassic World. We liked it! Much better than expected. I liked that the redheaded auntie is a badass main character 🙂 And who doesn't love Chris Pratt?? It has a perfect amount of nostalgia for all of us who were enraptured by the original movie 22 years ago, too. It makes me want to go back and read the book all over again. I'll have to dig for it next time I'm up at my parents' house!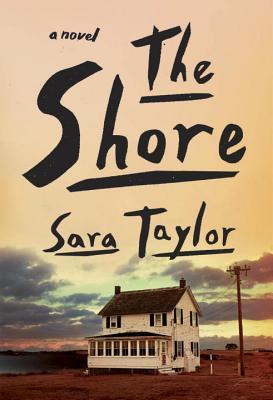 After finishing Our Endless Numbered Days by Claire Fuller and Misery by Stephen King last week (reviews coming soon!), I started The Shore by Sara Taylor over the weekend. It's off to a slow start for me… I'm only 20% in though. I should stick with it, right? Everyone is raving that this is one of the best this year. It could be me, starting it on a super busy weekend (in addition to the birthday funsies, I also had two orchestra concerts!), I haven't had a chance to sit and focus on it for a decent chunk of time yet.
Also for Nick's birthday, we bought some books at Half Price Books—I scored a hardcover of Marc Maron's Attempting Normal which I listened to on audio last month (my review) and I loved so much I wanted to get a copy for my collection, and I also picked up A Little Life by Hanya Yanagihara, which I'm dying to read soon!
What are you reading this week?