It's Monday, what are you reading?—a weekly blog meme hosted by Sheila at Book Journey.
It's May! It's the last week of classes! I'm so excited for this school year to finish up—it's been a rough semester and I'm really looking forward to things quieting down. That usually means more time for reading, too. Over the weekend I finished up Still Alice by Lisa Genova, a good tear-jerker but I wasn't affected quite as much as I expected.
Otherwise, I'm on the penultimate disc of the audio for The Farm by Tom Rob Smith. It started out great but has kind of become so-so for me in the middle, maybe because my listening times have become further apart (less rehearsals to drive to the last couple weeks). I'm sure I'll finish it in the next couple days.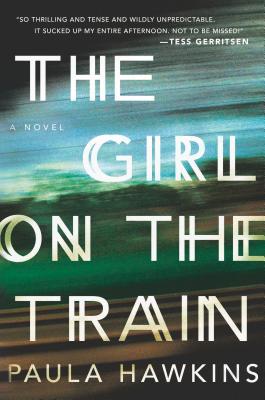 Over the weekend I started reading The Girl on the Train by Paula Hawkins, a hyped up thriller along the lines of Gone Girl. I was laid up all weekend with a headache, so I ended up reading almost half of this already. Also, in honor of baseball season starting up (and in an attempt to get back on track with my ebook challenge), I started
I Never Had It Made by Jackie Robinson. I found his story inspiring and fascinating as a kid (even did a research project on him in elementary school!) and I'm sure I'll love this autobiography.
What are you reading this week?