It's Monday, what are you reading?—a weekly blog meme hosted by Sheila at Book Journey.
I've been thinking about Sheila and her family a lot this past week, ever since I learned her 24-year-old son was killed in a car accident earlier this month. I cannot even begin to fathom the grief she's facing; the loss of a child is the most tragic and unjust thing I can think of. My heart has been aching for her and her family. I wondered whether I should say anything here, but since Sheila's is one of the first book blogs (if not the first) I came across when I got into it myself, I felt remiss not to. I hope she's finding some small slice of comfort from us in the book blogging community sending healing vibes and thoughts across the web to her and her family.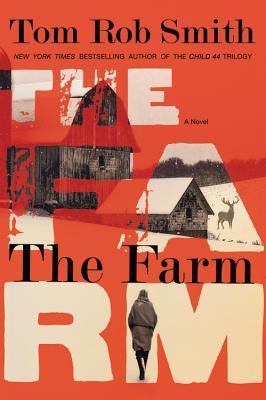 This week I'm still working on Hausfrau by Jill Alexander Essbaum. I'm just over halfway through and it's due back to the library Wednesday! As you know if you read this blog, I'm in the last few weeks of the school year and it's a mad dash to the finish at this point, as well as my concert seasons winding down at the same time, so needless to say I'm ridiculously busy (more so than usual, sigh). When I have the time to pick it up, I'm engrossed and read a lot in a sitting, so I might be able to finish before it's due back!
Aside from that, I started Tom Rob Smith's The Farm on audio CD. I just got to disc 3 (of 8). I'm intrigued by the mystery of this family, what is going on with those parents!? I have to find out.
What are you reading this week?