It's Monday, what are you reading?—a weekly blog meme hosted by Sheila at Book Journey.
Wow, last week of February already. It's been kind of a tough month, just super busy and stressed out. Surprisingly, I've been able to squeeze in a lot more reading than I expected. I'm still working on Flags of Our Fathers by James Bradley and Shotgun Lovesongs by Nickolas Butler, but started a couple of others anyway… somehow I ended up with four books on my plate at once again!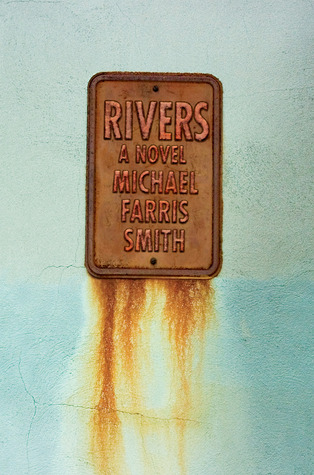 Continuing my Ebook Challenge this month I chose Rivers by Michael Farris Smith, a post-apocalyptic novel set in the near future, taking place in the South (US) ravaged by near-constant rainstorms and hurricanes.
Finally, to keep up with the KC Library's Love on the Rocks Adult Winter Reading Program, I picked up Dept. of Speculation by Jenny Offill. It's a free-form sort of novella that is taking a little bit of getting used to but I'm compelled to find out to this unnamed protagonist in her marriage and experience of motherhood.
What are you reading this week?