It's Monday, what are you reading?—a weekly blog meme hosted by Sheila at Book Journey.
Remember how last week I was all like "I'm reading All the Light We Cannot See by Anthony Doerr this week"? LIES! I ended up putting it off to finish Twelve Years a Slave by Solomon Northup and Power Politics by Margaret Atwood (both finished, reviews coming soon).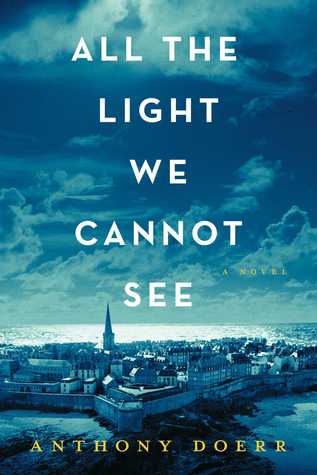 So THIS week I'm reading All the Light We Cannot See for Katie at Words for Worms's Fellowship of the Worms read-along. I'm pretty sure I'll be able to finish in time, it's a bit of a chunkster but reads pretty quickly thanks to the brief chapters. I'm definitely looking forward to getting immersed in some wonderful fiction this month.
I do have a bit of a dilemma, though—two library holds just came through for me, Sweetland by Michael Crummey and The Secret Wisdom of the Earth by Chris Scotton. Bah! So many books, so little time…
What are you reading this week?