It's Monday, what are you reading?—a weekly blog meme hosted by Sheila at Book Journey.
I didn't realize I had taken almost a whole week off writing in my blog! But, I just couldn't tear myself away from The Short and Tragic Life of Robert Peace by Jeff Hobbs, which I finished late last week (review coming soon). Just heartbreaking, but an important book. And to wrap up Bout of Books 12 over the weekend I read Rant by Chuck Palahniuk. This one wasn't next on my list per se, but my husband just finished it and wanted me to read it so we could talk about it; I couldn't resist a good discussion. Book club!!! 😉 Review coming soon.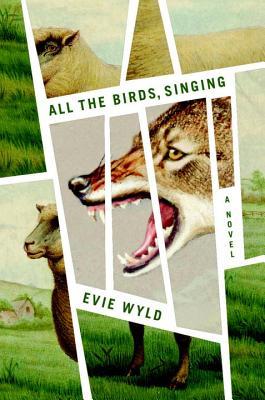 This week I have two books in my queue: All the Birds, Singing by Evie Wyld and Power Politics by Margaret Atwood. I had started the Wyld on audio a few weeks ago, but had to return it to the library before I finished. The hardcover just came back up off the hold list for me, so I'm picking that up at the library today.
I'm sure I'll breeze through the Atwood—it's a slim collection of poetry. Speaking of Atwood, SHE WILL BE AT KU IN FEBRUARY AND I'M TOTALLY GEEKING OUT ALREADY!!!!
Who knows, I might be able to squeeze in one more book this week! We're going to visit my in-laws for the long holiday weekend coming up and I hope to get one or two books read then, too. I haven't decided what yet, though, but probably something from my TBR Pile Challenge list, and/or an ebook for my own Ebook Challenge, AND/OR I definitely want to participate in Katie at Words for Worms's Fellowship of the Worms read-along of All the Light We Cannot See. FUN!
What are you reading this week?