It's Monday, what are you reading?—a weekly blog meme hosted by Sheila at Book Journey.
It's going to be a crazy week, people! I just enjoyed one of my last peaceful weekends for a while, now that the semester/concert season is in full swing. On Saturday I finished reading The Walking Dead: Compendium One by Robert Kirkman (and saw Buddy Guy perform!). Review coming up soon, hopefully tomorrow!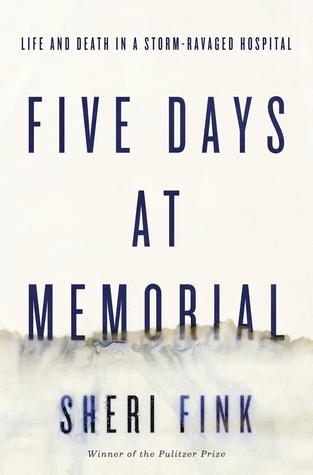 I always have the worst trouble starting a new book. I just agonize over it, for some reason! I stand in front of my bookcase staring for several minutes. Then I open up my iPad and stare at my ebooks I've downloaded. Then I go back to the bookcase. Repeat repeat repeat. Yesterday I finally settled on Five Days at Memorial by Sheri Fink, though, partly because I had just read a couple books by male authors (I'm more aware of this now since I started keeping a spreadsheet for my reading this year… self-overanalyzing is happening, people) and Five Days is another from that 2013 book-buying binge that I'm finally starting to try to whittle down. It's a little dry but less textbook-y than I was expecting, which is good. I'm hoping I can finish it this week but it's a bit of a chunkster—almost 500 pages! We'll see.
What are you reading this week?